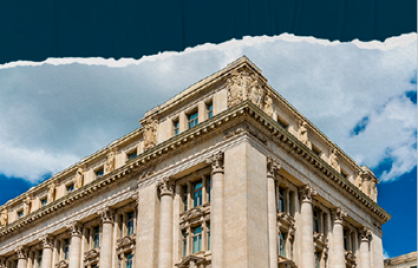 (Washington, D.C.) – The Criminal Justice Coordinating Council (CJCC) is pleased to release the "Gun Violence Reduction Strategic Plan," compiled by the National Institute for Criminal Justice Reform (NICJR). CJCC commissioned NICJR to develop a proposed strategic plan for reducing gun violence in the District as a follow up to the "Gun Violence Problem Analysis Summary Report," released by CJCC in the Spring. The strategic plan was compiled based on evidence-based practices, and discussions with representatives from various government agencies and community-based organizations in the District.
CJCC will also host a Public Meeting on May 12, 2022, from 6-8pm via WebEx. The Meeting will provide an opportunity for the public to hear the details of the proposed "Gun Violence Reduction Strategic Plan."
The Public Meeting will feature Mr. David Muhammad, Executive Director of NICJR. NICJR was selected by the White House as one of four training and technical assistance providers for the Administration's Community Violence Intervention (CVI) Collaborative, which aims to reduce gun violence across the country. The Public Meeting will also feature Ms. Linda Harllee-Harper, Director of the District's Office of Gun Violence Prevention. Ms. Harllee-Harper will update attendees on the current state of District efforts in response to the Strategic Plan released by NICJR.
Additional information on how to attend is available at: cjcc.dc.gov.