Last Date:
Location:
755 8th Street, NW, Washington, DC 20001
Details: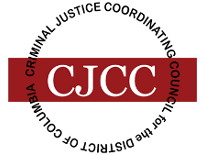 Your voice is important as we confront challenges to public health and safety here within the District of Columbia. You are cordially invited to the CJCC's Fall Public Meeting, where we will discuss synthetic drugs and the issues they present to our community.
This year's Fall Public Meeting theme is Emphasizing Discussion & Community Solutions: Synthetic Drugs—Confronting the Challenges to Public Health and Safety.
This unique public meeting will include breakout sessions, where individuals can express their concerns, collaborate with others on finding solutions and discuss what the District can do to confront the obstacles synthetic drugs present.
Accommodation requests should be made as soon as possible, but at least by October 14, 2014.