Last Date:
Location:
4058 Minnesota Avenue NE, Washington, DC 20019
Building:
Department of Employment Services
Details: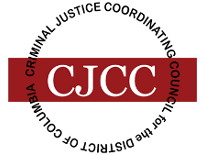 Your voice is important as we address the unique challenges girls and women face when navigating through the justice system. You are cordially invited to the CJCC's Fall Public Meeting, where you will have an opportunity to have a conversation with public officials and experts about symstemic strategies (already in place as well as those that are emerging) to support justice-involved girls and women in the District of Columbia.
This year's Fall Public Meeting theme is Strategic Focus on Girls and Women in the Criminal Justice System: Creating Pathways to Promise and Success.
We look forward to your participation in this vital conversation.
Accommodation requests should be made as soon as possible, but no later than October 14, 2015.