Last Date:
Location:
605 Rhode Island Ave, NE, Washington, DC 20001
Building:
The Bishop Alfred A Owens Jr Family Life Community Center
Details: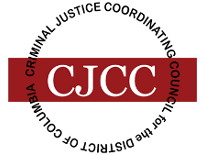 Your voice is important as we address challenges to public health and safety here within the District of Columbia. You are cordially invited to the CJCC's Spring Public Meeting, where you will have an opportunity to have a conversation with public officials about the intersection of mental health and the criminal justice system.
This year's Spring Public Meeting theme is Promoting Health Minds to Support Safe Communities | A Community Conversation about Behavioral Health.
Panelists will inform community members about mental and behavioral health issues, remove stigmas and negative stereotypes, identify available resources, and provide information about the criminal justice system approaches to citizens affected by mental health and behavioral health disorders.
Accommodation requests should be made as soon as possible, but no later than April 22, 2015.