Washington, D.C. – On Thursday, April 6th, the District of Columbia's Criminal Justice Coordinating Council (CJCC) held a public meeting to tackle the growing threat to District communities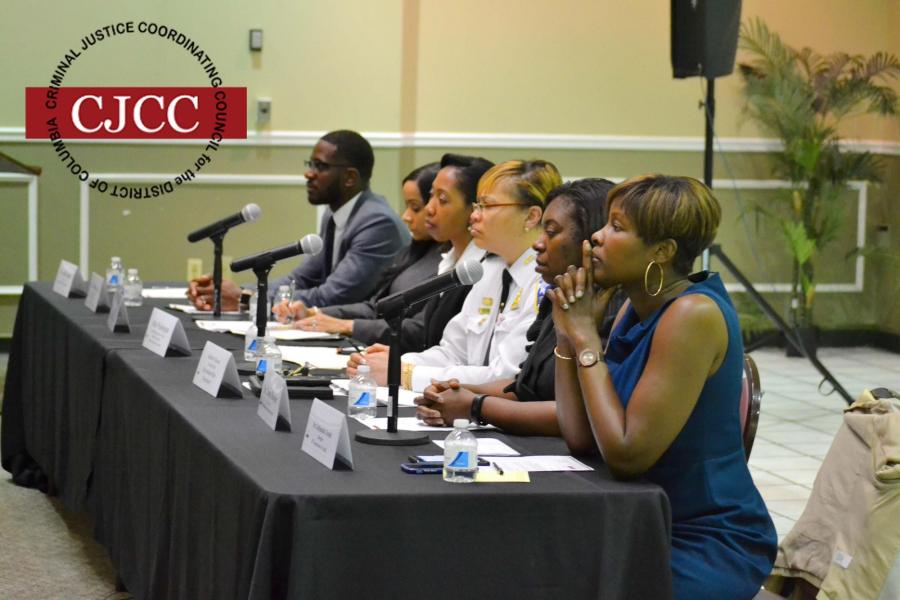 posed by opioids and synthetic opiates. Participants which included representatives from the DC Department of Health, Metropolitan Police Department, social workers, and community activists engaged in a frank discussion on the extent of the opiate threat. They discussed the District's efforts around prevention, treatment, and law enforcement responses. This meeting comes at a critical point in the ongoing national conversation on opioid addiction and abuse.
"Opioid abuse and misuse is not just a crime issue, it's a public health issue," said Dr. LaQuandra Nesbitt, Director of the DC Department of Health, who participated in the public meeting's panel discussion. "In cooperation with our law enforcement partners, we are using evidence-based programs and methods to not only fight this epidemic, but to support those who are directly and indirectly affected by it."
Synthetic opiate-related overdoses and deaths are on the rise, reaching epidemic proportions across the United States. These highly addictive and tightly regulated substances are increasingly being manufactured illicitly, and are relatively easy to obtain on the street or on the web. Synthetic opiates, such as fentanyl – which can be up to 50 times more potent than heroin – represent a growing public health and public safety risk; minute amounts, equivalent to a few grains of salt, can be lethal. There has been an increase in the numbers of synthetic opiate-related overdoses and deaths in the District.
Speakers for the public meeting also included Dr. Jenifer Smith (Director, DC Department of Forensic Sciences), Dr. Tanya Royster (Director, DC Department of Behavioral Health), Dr. Chikarlo Leak (Forensic Epidemiologist, Office of the Chief Medical Examiner), Assistant Chief Kimberly Chisley-Missouri (Metropolitan Police Department), Alicia Washington (Acting Deputy Attorney General, Office of the Attorney General) and Leslie Cooper (Deputy Director, DC Pretrial Services Agency).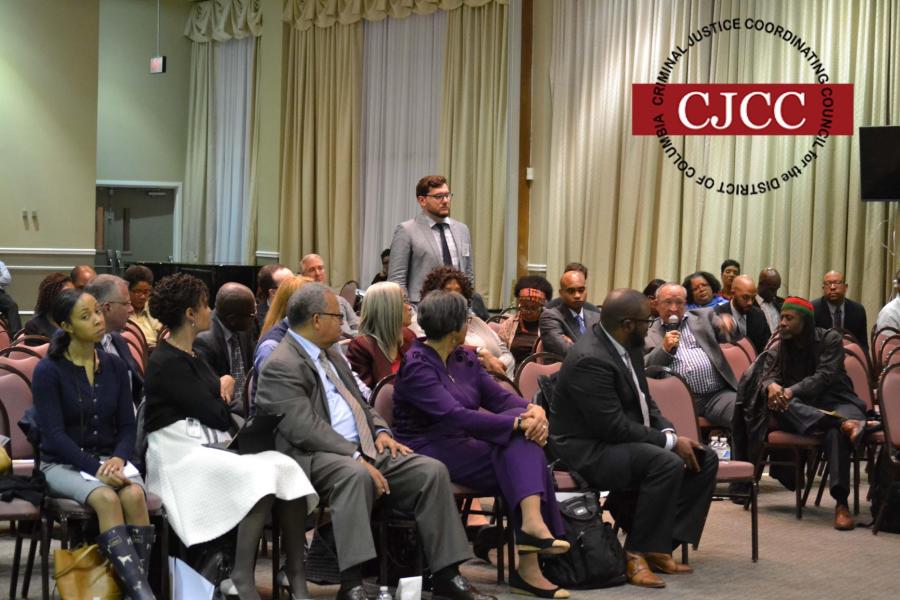 "We look forward to continue to support our partners, to take what we learned during this public meeting and incorporate it into the on-going and robust District-wide strategy to fight opioid abuse in the District of Columbia," said Mannone A. Butler, CJCC Executive Director following the public meeting.
The mission of the CJCC is to serve as the forum for identifying issues and their solutions, proposing actions, and facilitating cooperation that will improve public safety and the related criminal and juvenile justice services for District of Columbia residents, visitors, victims, and offenders. Through collaboration, information sharing, and promoting forward-thinking criminal and juvenile justice policies and initiatives, the CJCC's federal and local justice members develop and implement strategies to make the District of Columbia a safer city for all.