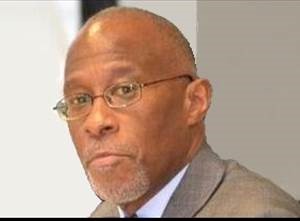 The CJCC Criminal Justice Summit Paul A. Quander, Jr. Leadership and Fair Administration of Justice Award recognizes the work of an individual working within the criminal justice system, or an organization that exemplifies the distinguished public service of Paul A. Quander, Jr. who worked tirelessly to improve the fair administration of justice within the District's criminal justice system. The recipient's work will exemplify the ideals Paul Quander championed, including institutional accountability, interagency coordination, responsiveness, innovation, and dedication to reducing the negative contacts DC residents have with the District's criminal justice system.
2018 HONOREE: NANCY M. WARE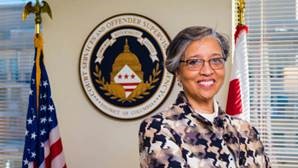 Nancy M. Ware served as the Agency Director of the Court Services and Offender Supervision Agency for the District of Columbia (CSOSA) from 2011-2017. In that capacity, she led the agency's 800 federal employees in providing community supervision for approximately 15,000 adults on probation, parole, and supervised release in the District of Columbia.
Nancy Ware has over three decades of experience in the management and administration of juvenile and adult criminal justice programs on the local, state and national level. Before assuming leadership of CSOSA, she served as the founding Executive Director of the DC Criminal Justice Coordinating Council (CJCC), Director of Technical Assistance and Training for the Department of Justice's Weed and Seed Program and as Director of National Programs for the Bureau of Justice Assistance, Office of Justice Programs.
Nancy Ware is a native Washingtonian who has devoted her professional career to public service and has spent her professional life working to ensure that the nation's capital remains safe for residents, workers and visitors. She has endeavored to ensure that juveniles and adults who have become involved in the criminal justice system are provided opportunities to contribute and thrive. Ms. Ware holds a Bachelor's and Master's degree from Howard University and has three children and three grandchildren.