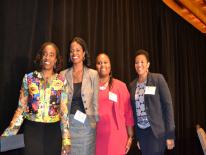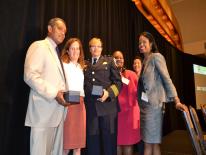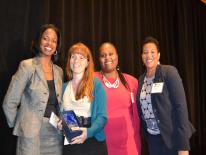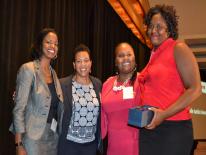 The CJCC convened its 8th Annual Juvenile Justice Summit on Friday August 11, 2017.
This year's theme was "Do you hear me now? Responding to the Complex Needs of Youth in the Juvenile Justice System." During the Summit, attendees had an opportunity to examine multi-disciplinary strategies that improve the administration of juvenile justice in the District of Columbia, which include identifying and addressing the underlying causes of delinquency, and identifying appropriate practices and resources for practitioners, youth and their families. In addition, Summit attendees had the opportunity to address pressing policy issues and network with peer professionals from various government, private, and non-profit juvenile justice agencies.
The 3rd Annual CJCC Juvenile Justice awards were also presented during the Summit. The CJCC Juvenile Justice Awards were presented to a youth, an organization and a juvenile justice professional who have made, and continue to make exceptional efforts towards improving and strengthening the juvenile justice community. In addition, the Juvenile Justice Collaboration award was presented to three agencies who demonstrate exemplary multi-system collaboration to improve outcomes for youth.
2017 CJCC Juvenile Justice Awardees:
Juvenile Justice Leadership Awardee: The Juvenile Justice Initiative at Georgetown Law, accepted by Kristin Henning, Director, Juvenile Justice Clinic, Georgetown Law
Outstanding Collaboration Awardees: The Office of the Attorney General (OAG), accepted by Karl Racine, Attorney General, OAG; The Department of Human Services (DHS), accepted by Dr. Hilary Cairns, Deputy Administrator, Youth Services, DHS; The Metropolitan Police Department (MPD), accepted by Kimberly Chisley-Missouri, Assistant Chief, MPD
Exemplary Public Service Awardee: Gina Bulett, Program Director, Center for Social Justice - After School Kids (ASK) Program
Youth on the Rise Awardee: Dashona Bland, Graduate of the Journey Program, New Beginnings